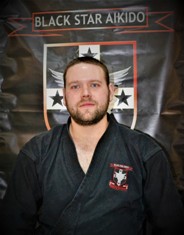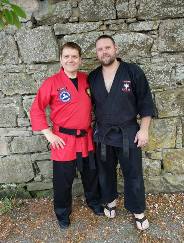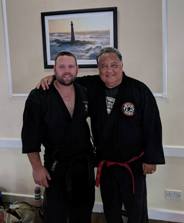 Andrew Leighton
National Coach
Andrew Leighton is a certified instructor with Black Star Aikido.
He is the Chief Instructor of the Brownhills branch of the organisation.
He is a certified National Coach, Grading Assessor and First Aider.
Sensei Leighton has taught Aikido throughout the United Kingdom, Scotland and Sweden.
The Scottish Kempo Academy host Kyoshi Neil Hourston 8th Dan is proud to regularly invite Sensei Andrew to the famous Gatherings in Scotland.
Grand Master James Muro 10th Dan from the USA stands with Sensei Andrew.
Sensei Leighton is dedicated to the promotion and success of Black Star Aikido.
Sensei Leighton holds the rank of Yondan 4th Dan Aikido.