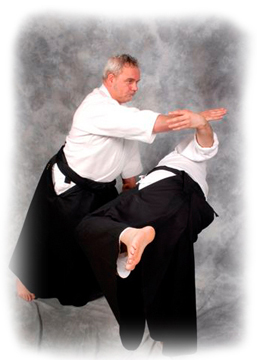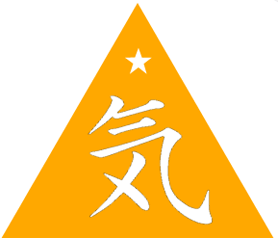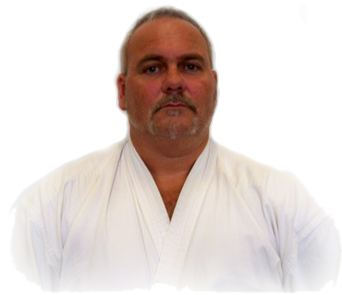 Shidoin
Neil has many years of experience of being actively involved in sport, physical fitness, endurance and coaching athletes. He has spent many hours in the gym working with both free weights and machines. His commitment to developing his own strength and power through weight training led to him having a successful career as a Competitive Power lifter.
Neil began his study in the martial arts in the early 1980's in the practice of Karate and Wing Chun Kung Fu. In 1992 he attended a class in Aikido and was immediately captivated by its powerful technique and graceful movements. He began practice that same evening. After many years of study and practice under Shihan Terry Bayliss and Sensei Tony Brown, Neil has gone on to achieve:
1st Dan Black Belt December 2004
2nd Dan Black Belt December 2006
3rd Dan Black Belt December 2009
4th Dan Black Belt March 2012
Sensei Neil is a Senior Instructor within the Black Star Aikido
Organisation. He plays a vital role within its teaching and
coaching courses and is dedicated to its success.
Neil has two son's and has seen first hand, the benefits that Aikido practice has been to them.
Sensei Neil says:
"My experience in powerlifting has taught me the importance of centering, correct form and breath-power (Ki), all of which are important in Aikido. When teaching the children I feel it is important to instill confidence and discipline, but also to make the lessons enjoyable and interesting.
Young people learn much more than just martial arts in our lessons. They learn about themselves, they learn how to interact socially with their classmates.They learn that effort brings reward by practicing for and undertaking gradings. They acknowledge their own self worth and begin to respect Themselves. This Self Respect is fundamental in their personal development as young adults."

On Saturday 16th February 2013 Neil attends The National Pressure Point Seminar in Stockport. He is awarded the title of Shidoin.