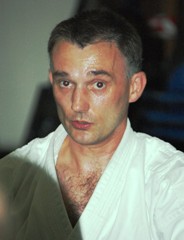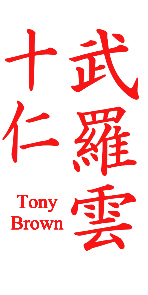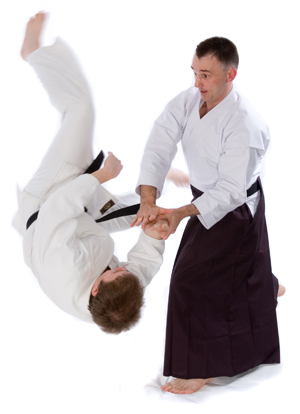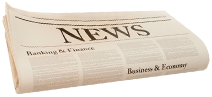 Dojo Cho
Tony Brown began his Aikido training over 35 years ago, after seeing a demonstration at his local youth club. He was immediately captivated by the power and beauty that Aikido offered, so began training under Terry Bayliss Sensei.
At that time, the Dojo was operated in association with The Aikido Fellowship and Shihan Ralph Reynolds.
Tony was able to attend many of the famous Fellowship Summer Schools, led by Shihan Reynolds who, in 1989, first authorised Tony to teach Aikido having completed a Teaching Certificate Training Programme.
Tony was graded to Shodan (1st Dan black belt) in 1990 under Shihan Reynolds, this being confirmed by Shihan Yamada two years later in New York, USA.
By 2005 Tony had reached Godan (5th Dan). He was training and teaching alongside the now Shihan Terry Bayliss until 2011.
Today Tony acts as an independent Dojo Cho at 'Black Star Aikido', where he continues to grow the membership and promote the teachings and values of traditional Aikido.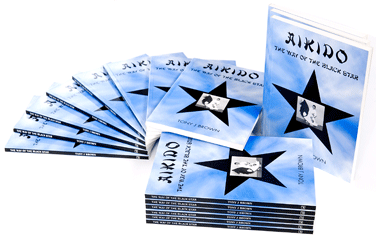 The Way of the Black Star
Published author of "The Way of the
Black Star" Aikido Basics selling in both
the UK and overseas
Available to purchase on